Looking for that person to answer those annoying questions? Need support in the logistical nightmare of set up? Looking for a guiding hand?
Silent Running Scotland can offer you exceptional background support.
John's London Olympic and Paralympic athletics venue experience coupled with the work as Workforce Director for Celtman Xtreme Scottish Triathlon; Director of Loch gu Loch and Hells Hop,  Swim Run Scotland's flagship events; all give a rounded level of knowledge, understanding and competence.
21 New Year's Day triathlons and 18 Gullane Beach triathlons plus the European and World Duthlon Championships all form John's multi sport CV; alongside backroom support for the Tri-trail and Fox-trail winter series trail running events. Next on the agenda is the new John Muir Way Ultra-Marathon, built from an idea to reality in 6 months.
John has also provided consultancy support to Loch Ken multisport festival start up and management.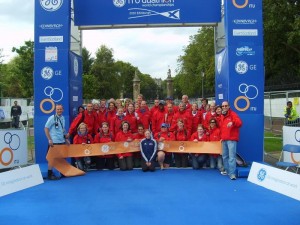 Contact john@silentrunningscotland.com for a chat about your event.
Celtman photo credit: Colin Henderson  (colinhendersonphoto.com)